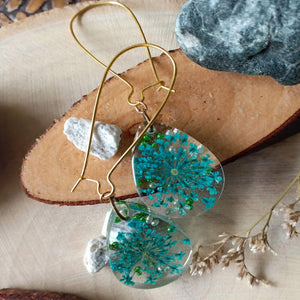 Dainty, Long Real dried Lace flower earrings with metal accents. Flaunt these delicate earrings without weighing down your earlobes.
Add a touch of elegance and understated style statement with this exclusive eclectic handcrafted art collectible from the 17th Art Street by Aalie Tandon Studio.
Specifications: Golden plated German Silver earring wire. Light weight. Dangle Length 6.75 cms.